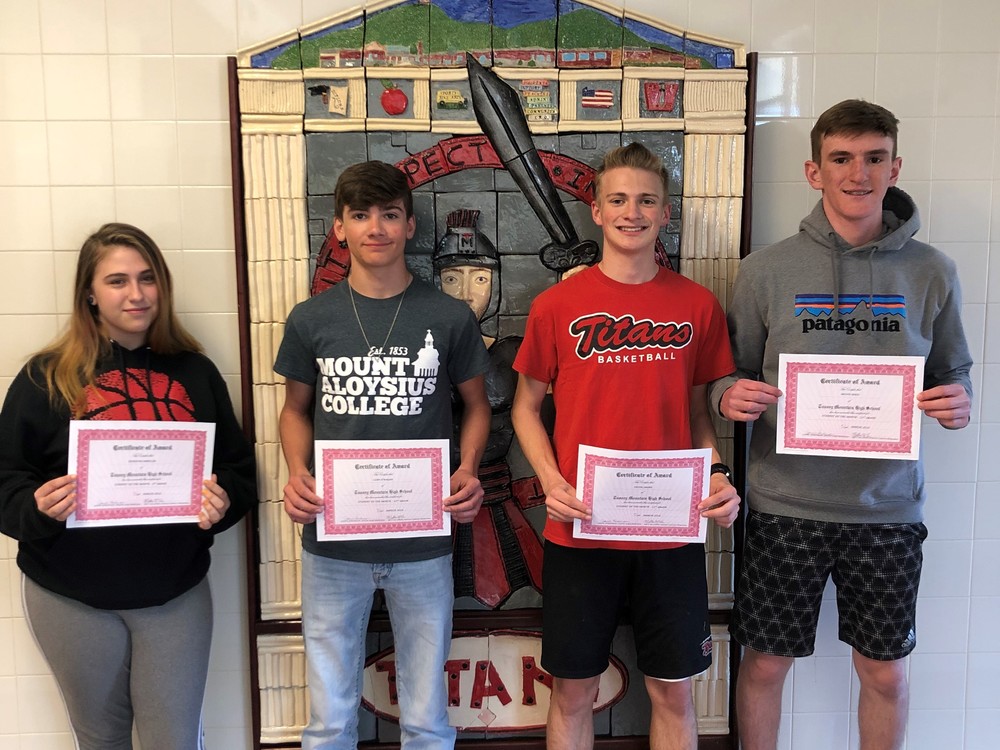 March Student of the Month
Wendy Gates
Thursday, April 04, 2019
The following students from Tussey Mountain High School have been
nominated by the faculty and staff for March's Student of the Month.
Students are nominated for positive contributions to the school, personal
improvements, and/or accomplishments. From left to right: Kierstan Wheeler is
in 9th grade and is the daughter of Candi Seville of Dudley and
Elden Wheeler of Robertsdale, Liam O'Hagan is in 10th grade and is
the son of Robert and Amy O'Hagan of Robertsdale, Devin Swope is in 11th grade and is
the son of Jeffrey and Penny Swope of Robertsdale, and Mason Reed is in 12th grade and is
the son of Bobbie Reed of James Creek and Kevin Reed of Saxton.